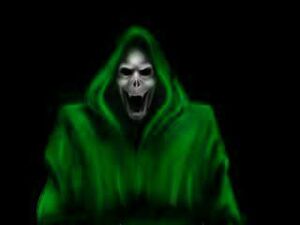 Skull Crusher is a Light Beast owned by Drear. It is the only light beast that gains power at night. It has the Blaze Breaker Crystal.
The Beast is actually of Draze, who sacrificed his life for his beast, and his beast turned into his skeleton with the help of the flame. It is still said that Draze's face is sometimes seen in place of the Beast's face
Crystal: Blaze Breaker
Edit
The Blaze breaker crystal has a real immortal flame burning inside it. The Beast would be killed if the flame goes out.
Beast: Skull Crusher
Edit
Skull crusher is an Immortal Skeleton, which can remove it's body parts and use them as weapons.